Flipkart to buy IT and mobile repair services firm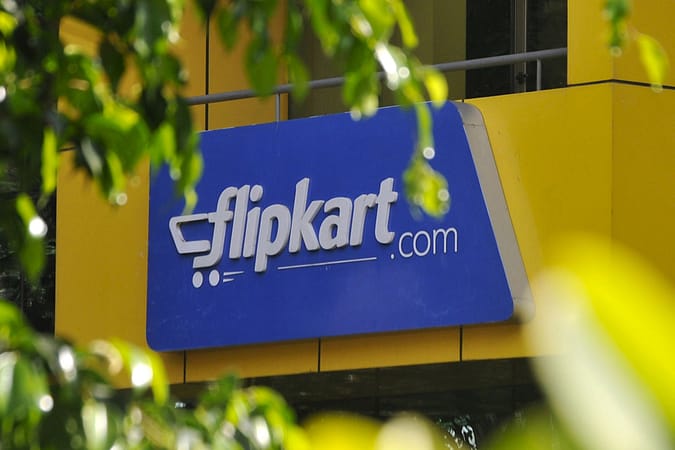 Leading e-tailer Flipkart on Tuesday announced acquiring F1 Info Solutions, a mobile and IT products repair services firm, for an unspecified amount.
"F1, which has the pan-India presence of owned and franchisees, will be part of our third-party service provider Jeeves, which caters to home appliances and furniture," said the city-based e-commerce major in a statement in Bengaluru.
The acquisition of F1 chain will expand the e-tailer's offerings to mobiles, IT products and consumer electronics from sales to after-sales to repair services.
As part of the deal, F1's co-founder and Chief Executive Shammi Moza will join Flipkart as a Senior Director and look after its expanded business. He will report to Jeeves Head Abhijit Upadhye.
Set up in 2012, the five-year-old F1 chain has 158 repair service centres in 135 cities across the country.
"With about 1,000 employees, including technicians, F1 chain takes about 50,000 service calls a month across the centres," said the statement.
F1 is also a service partner for leading mobile and IT products such as Apple, Samsung, HP, Lenovo, Sony and Asus.
The acquisition will compliment Jeeves' expertise in large appliances and furniture at F1's service centres and benefit Flipkart's customers in getting their devices repaired.
"The acquisition of F1 will enable us to give our customers a comprehensive service ecosystem, including repair of all their products," said Flipkart Chief Executive Kalyan Krishnamurthy on the occasion.
Foraying into smartphones segment in 2014, Flipkart brought to customers mobiles from global makers and made them affordable with no cost EMI, product exchange and buyback guarantees.
"With F1 chain, our capabilities in mobile phones become a service differentiator vis-a-via competitors," added the statement.
As the largest online retail portal with an estimated 100-million customer base, the decade-old Flipkart offers a whopping 80 million products across 80 categories through cash on delivery and no cost EMI across the country.
Google buying a part of HTC's smartphone team worth $1.1 billion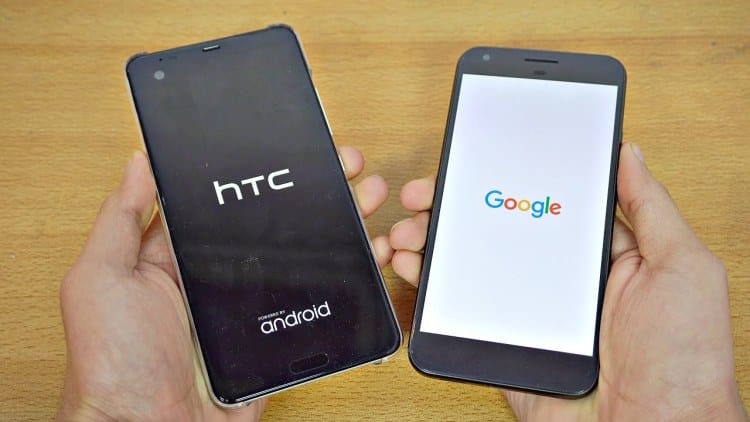 Google is acquiring some of HTC's team members, including those who are already working on the Pixel smartphones for around $1.1 billion. Google and HTC confirmed this in press announcements, after months of rumours surrounding a possible deal between the two players. HTC says it will get $1.1 billion in cash from Google for this deal. Google will get HTC's team members and "a non-exclusive license for HTC intellectual property (IP)."
The agreement will be subject to regulatory approval and is expected to be closed by early 2018. Pixel is the company's smartphone offering, which originally manufactured by HTC, though the in-house design, etc was all done by Google itself. With the new deal, Google will gain all those team members who were already on the Pixel team and is also acquiring parts of HTC's engineering and design teams.
This will presumably boost Google's own focus on smartphone hardware, which has gone in-house with the Pixel series. HTC will continue to launch its own smartphones, but the company says this will ensure a more "streamlined product portfolio, greater operational efficiency and financial flexibility."
The Taiwanese player also says they are already working on their next flagship after the HTC U11. So yes, HTC phones will continue to remain in the market, though we could see more premium offerings in the future. HTC will also continue focus on the Vive Virtual Reality business and invest in IoT, AR, AR, etc.
HTC says the rationale here is "monetizing their smartphone value chain, including IP portfolio." On Google's part, the focus with this deal is clear: They are committed to building smartphones, and that's something the company has said quite a few times in the past year or so after the Pixel launch.
Overall the deal will give Google more control over Pixel the smartphone as those team members in engineering, the design will now be entirely in-house. Google is launching the new generation of Pixel devices, include Pixel 2, Pixel 2 XL, a new PixelBook, on October 4 at an event in San Francisco.
Things you should know about Amazon's 'Buy now, Pay next year' scheme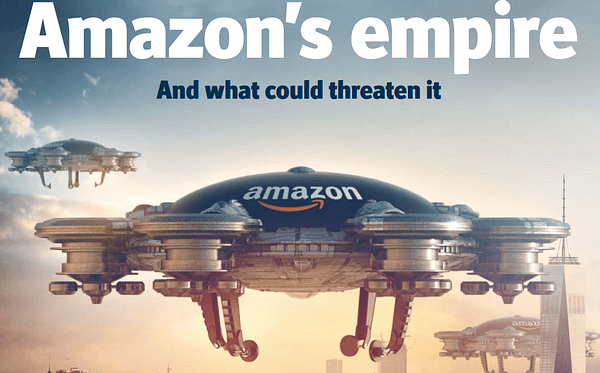 It is time again to loosen your purse strings, but don't worry, this time the e-commerce giant Amazon has introduced new schemes that would not make a hole in your pockets.
With the starting of the 'Great Indian Festival' Sale, Amazon India has introduced a 'no cost EMI' option along with 'Buy now, Pay next year' scheme. According to the 'buy now, pay later' scheme, consumers will get an option to start paying their EMIs three months after the purchase has been made.
The option is open from 12 noon September 20 to 30 September 2017, Amazon India – the Indian arm of US e-commerce major Amazon – said on its website.
Shop on Amazon.in using your HDFC credit card EMI and get 3 months EMI Holiday. You will not be billed any EMI for next 3 months and first EMI will be billed starting January'18," according to the Amazon India website. However, the offer will be applicable on purchases made using 3months and 6 months EMI tenures only.
However, in a first of its kind, Amazon rolled out the Great Indian Festival sale for members of its 'Prime' service on Wednesday noon. The festival sale for all customers in Amazon India will be from September 21 to 24.
Here's all you need to know about Amazon's 'Buy now, Pay next year' scheme: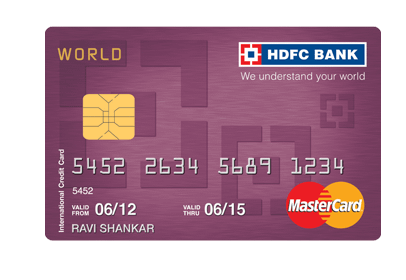 1. The offer will be available exclusively to HDFC Bank retail credit card holders. The offer is not applicable on corporate or commercial cards.
2. The offer will be applicable on purchases made using 3months and 6 months EMI tenures only.
3. Eligible customers will not be billed for the EMI for the next 3 months and no penalty will be charged.
4. The minimum transaction amount to avail EMI holiday is Rs. 3,000 in a single transaction on Amazon.
5. To avail this offer, customers should have sufficient balance on their credit cards. "As long as you have sufficient credit limit on your card to making this purchase on Amazon.in/Amazon App, you will be entitled to avail the EMI holiday offer," the website stated. However, delinquent and over-limit cardholders will not qualify for this offer.
6. This offer can be avail only if the HDFC Bank has made the facility to make payments through EMIs available in respect of the card.
7. EMI holiday will be treated as just another EMI transaction where your credit card limit is blocked by the actual amount of purchase. However, you will not be required to pay this amount until January 2018 when first EMI transaction is billed. Your credit limit will, however, stay blocked till January and start getting released as first EMI starts getting billed.
8. If the payment failed while placing an order, an option will be given by Amazon to revive your payment for such order. If you revise your payment within the offer duration and choose HDFC credit card EMI with 3M or 6M tenures, you will be eligible for the EMI holiday.
9. The offer is applicable for exchanging a product to make the purchase on Amazon and can be availed only once by a cardholder during the offer period.
10. EMI cannot be used in combination with Amazon Pay balance. You will need to deselect your Amazon Pay balance during checkout and pay in full with EMI only.
11. The offer is not applicable for the return of product in case of cancellation of order or transaction. "The offer will not be applicable if the Cardholder returns the Product and, in such a case, participation in the Offer will be deemed withdrawn", the website stated.
Amazon India will offer deals across several categories, including smartphones, tablets, laptops, large appliances, baby products, clothing and accessories, beauty products, home and kitchen products, furniture and stationery products.
Sensex drops 294 points, Nifty below 9,900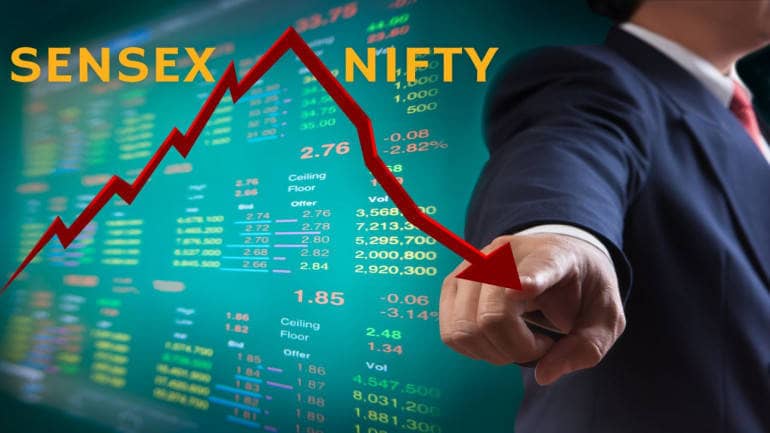 The benchmark BSE Sensex dropped further by 294 points while the Nifty fell below the 9,900 level due to a flurry of selling triggered by escalated geopolitical tensions following North Korea's testing of the hydrogen bomb.
Heavy capital outflows by foreign investors dampened the trading sentiments, brokers said.
The Sensex dropped by 293.68 points or 0.92 per cent at 31,598.55 at 1215 hours as losses in Adani Ports, Infosys, L&T and HDFC Bank widened.
The NSE 50-share Nifty also dropped by 101.45 points, or 1.01 per cent, to fall below 9,900-level at 9,872.95.
Adani Ports fell 3.12 per cent, Infosys by 2.18 per cent, Tata Motors by 1.95 per cent, Hero MotoCorp by 1.64 per cent and Dr. Reddy's by 1.55 per cent. Asian Paint dropped 1.53 per cent, Bharti Airtel by 1.51 per cent and L&T 1.40 per cent.
Overseas, most of the Asian markets suffered heavy to moderate losses, with Japan's Nikkei and Hong Kong's Hang Seng declining 0.93 per cent each, while Singapore fell 0.95 per cent.
Investors tuned to safe-haven investments like gold, silver, Treasury futures and Japanese yen amid growing global tensions.
Rupee reverses early gains, drops to 64.18 vs USD.
The rupee pared its early gains to decline by 16 paise against the US dollar in afternoon trade on foreign capital outflows.
The domestic currency fell to a low of 64.18 a dollar in afternoon trade against last close of 64.02 a dollar.
The rupee had gained 7 paise in early trade and touched a high of 63.92 per dollar.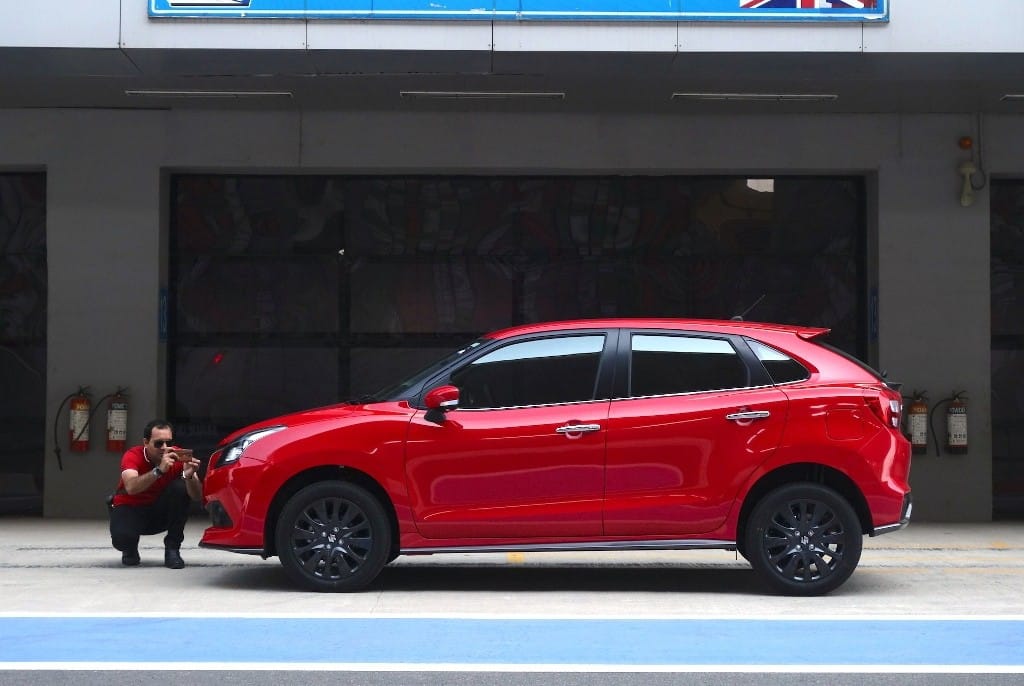 Demand for automatic cars have hit the roof as a flurry of new launches have hit showrooms in the past one year giving consumers the widest option against the traditional manual gearbox. 1 is every 10 cars sold today in India is driven by an automatic transmission see more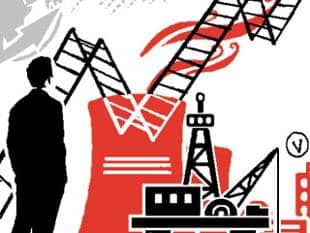 The commerce and industry ministry today discussed with the World Bank officials its concerns over the methodology used for ranking countries in terms of ease of doing business. see more