PM Narendra Modi launched Mitra, the 'Made in India' robot

Marking India's entry in the global race to develop a social robot, Prime Minister Narendra Modi and Ivanka Trump, daughter and advisor to President Donald Trump, Tuesday launched Mitra — a 'Made in India' robot that interacts, assists and learns on the move.
To the beats of 'dhol' playing in the background, Mitra, which has been developed by a Bangalore-based startup, gingerly navigated towards where PM Modi and Trump were seated. The eight edition of Global Entrepreneurship Summit was formally inaugurated when the two pressed their palms against the flags of India and America on Mitra's screen.
Ivento Robotics, which developed Mitra, has been founded by Balaji Vishwanathan, who recently became the most followed person on Quora. The one-year-old company hopes to see the robot deployed at banks, hotels and corporates.
Kaundinya Panyam, who oversees the company's business development, said: "Mitra is an 'end-to-end' India product. It provides contextual information to customers using a recommendations engine similar to what Facebook and Google use for their services."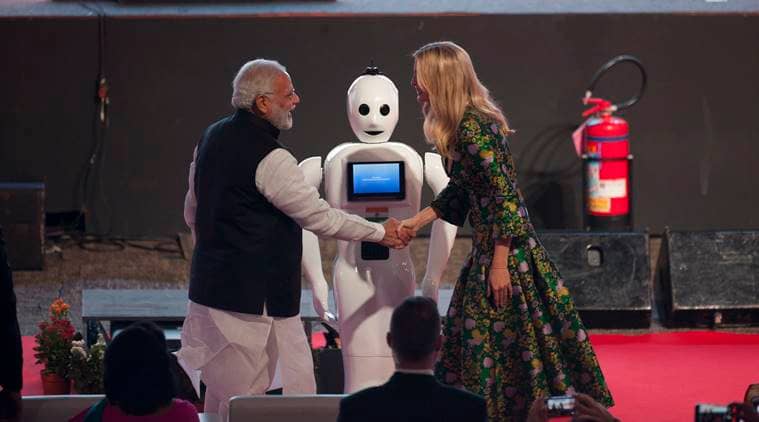 Ivento Robotics plans to sell and, also, rent Mitra based on customer specifications. Canara Bank, one of the company's first clients, will soon be doing a pan-India launch at its branches, Panyam said. Mitra would use facial recognition technology to identify customers and can also recognize several languages.
Speaking on the privacy issues involved in allowing access to details of bank customers to a robot, Panyam said Mitra is similar to what an ATM does. "It tells you your account details, asks you to link your Aadhaar to the bank account. It does everything an ATM does," he said.
At the moment, it would cost at least Rs 30,000 to rent Mitra for a day. The cost would differ based on the requirements of the client. Mitra is fully manufactured and assembled in Bengaluru. Its body is made of fiberglass and is equipped with a touchscreen. On a single charge, Mitra can last up to 8-10 hours.
The company's website claims Mitra can also be used as a DJ and photographer at parties. And it can live tweet, too. "World's top corporations use Mitra for their events and so do high-end weddings and birthdays," it said.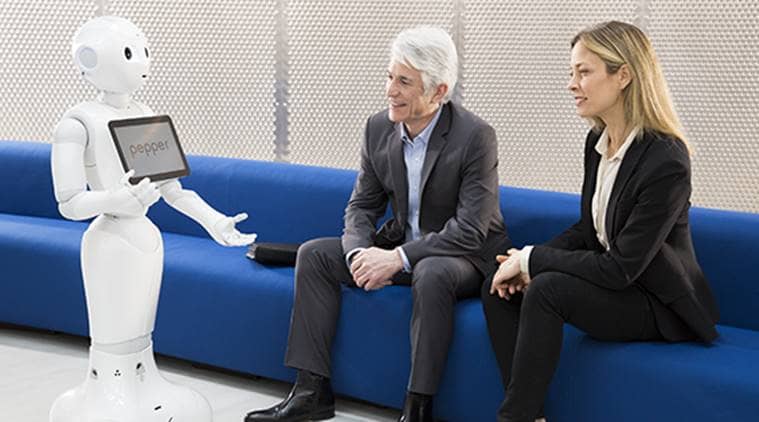 Mitra, however, is not the first of its kind. French robotics company Aldebaran Robotics, which was taken over by SoftBank, developed and launched an interactive humanoid robot, Pepper, in 2014. Pepper is now used at 140 SoftBank Mobile stores in Japan to welcome and interact with customers. It also became the first humanoid robot to be used in homes. What makes Pepper unique is that it is designed to identify your emotions and behave accordingly.
"Based on your voice, the expression on your face, your body movements and the words you use, Pepper will interpret your emotion and offer appropriate content. He will also respond personally to the mood of the moment, expressing himself through the color of his eyes, his tablet or his tone of voice," SoftBank Robotics said on its website.